This has been an exciting week, to say the least! I did the once-unthinkable and launched the website you're reading right now with my good friend Colin. The two of us have a lot to say, and we hope you enjoy and engage with our (mostly) unfiltered thoughts in the weeks ahead.
Since this is a first-time experience for Colin and me, a good portion of this spring break was spent delving into the uncharted territories of site-building. Despite the challenges of launching this ambitious new project, I still managed to fit a decent chunk of entertainment into my schedule. Here are some of the things I did when I wasn't tearing my hair out over formatting issues…
PLAYED
Tomb Raider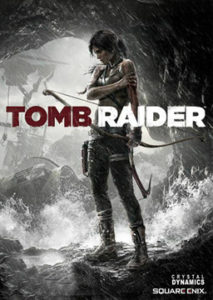 Over the past 17 years of its existence, Tomb Raider has seen its fair share of reinventions and reboots. They can stop playing with the formula for now; Crystal Dynamics' latest iteration is just what the doctor ordered. The new Lara Croft is an empathetic human instead of a teenage sex object, and her thrilling tale of survival is a breath of fresh air compared to the unstoppable heroes of your typical action game. It has some serious issues (which I'll get to in a later article), but Tomb Raider shines in spite of its faults and creates a strong adventure for its strong heroine.
The Banner Saga: Factions
When I saw The Banner Saga pop up on Steam's landing page, I dropped everything I was doing and mashed the download button. Much to my dismay, this wasn't the Banner Saga that I was looking forward to. The real game is coming later this year, and while Factions shares the same gorgeous visuals and combat engine that bears more than a passing resemblance to Fire Emblem, this release is a free to play (or "pay to win," as bitter members of the community coin it) multiplayer suite. That sort of thing has its audience, but I will be waiting for the story-based campaign to drop later this year.
WATCHED
House of Cards (2013)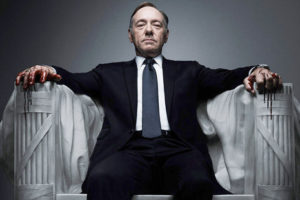 This week left me with no proper time commitments, so I downed the entire first season of this political drama over a few days. Kevin Spacey steals the show as the diabolical Frank Underwood in this modern take on a classic British mini-series. His calculated sabotage of his "opponents" in the government is ruthless and cruel, but his confident gloating to the audience and undeniable charm transform him into a villain I couldn't help but root for. It's the perfect combination of stage play and modern television, harkening back to the fantastic monologues of Shakespeare's Richard III. I'll be waiting for the second season with bated breath!
LISTENED
David Bowie: The Next Day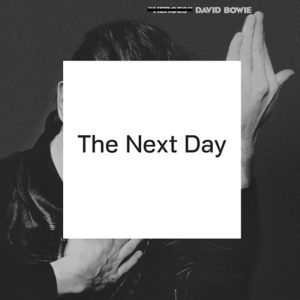 I'm not very knowledgeable when it comes to music, but I know what I like, and David Bowie's latest album in a decade is a true ear worm. Most artists tend to slow down as they age, but Bowie is as energetic as he's ever been. He listlessly shifts between multiple styles, crafting a set list that never gets boring. Bowie also owns his age, reflecting on his past, present and future with a voice that manages to be melancholic, yet impactful. He manages to avoid turning into the typical has-been that only plays the hits, a fate worse than death.
Let me know what you've been up to (or what you're planning on playing) in the comments!